2021 President's Report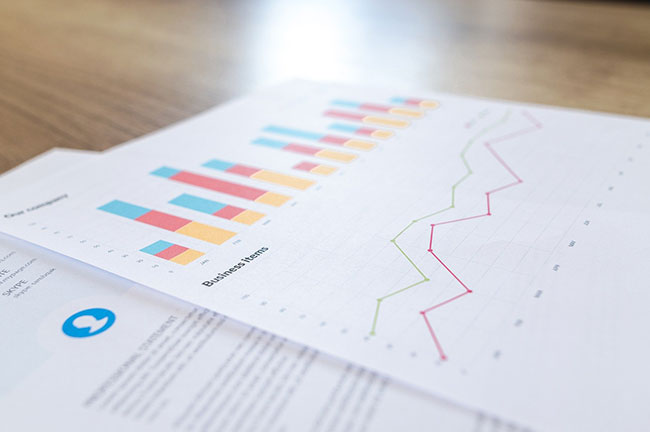 To Our Members,
First and foremost I thank you for your membership and continued business with Central Wisconsin Credit Union. 2020 proved to be a most challenging year with the pandemic dictating how we conducted business throughout the year. Early in 2020 we closed our lobbies to 'appointments only' and conducted member business primarily through the drive-up. This move was directly in line with our Pandemic Policy and designed to maximize the safety of our staff and members.
Given the fact that our walk-in traffic was greatly diminished for most of the year, we made the best of the situation using this time to redesign the parking lot and front footprint of our Plover branch. These changes became necessary because of the impending Post Road reconstruction. We also upgraded to LED lighting in the lobbies of both branches.
Our financial condition remained solid throughout 2020, a reflection of sound oversight by the Board and good stewardship by management and staff. The Credit Union's 2020 Annual Report will be made available on our website very soon, with copies posted in the lobby of both branches, however listed below is a financial snapshot from 2020:
Total assets at year- end reached $46.4 million – a $7 million increase or 17.8% for the year.
Member Loans decreased by -1.78% to $24.4 million outstanding at year end; a net decrease of $442 thousand for the year; we wrote over $10.4 million in new loans during 2020.
Member deposits closed the year at $41.4 million, which is a 19.39% or $6.7million increase.
Our Net Worth remains solid at 9.48%.
2020 was also a milestone year for CWCU. First, we continued the tradition of giving back to our members at year end with a special dividend and a loan interest rebate, In 2020 the total amounts were $16,478.81 and $50,060.45, respectively. Our milestone was breaking the million dollar mark. From 2005 through 2020, we have return $1,178,900.73 of our profits back to our members.The second milestone is marked by the retirement of Val Omernick from the Board of Directors, effective following the March 2021 regular meeting. This is extraordinary given the fact that Val has been a steward of this credit union for an unprecedented 61 years. He began serving on the Examining Committee in 1960, then served on the Board from 1966 to 2021. I want to take this opportunity to thank Val for all those years of serving and wish him only the best in the days moving forward.
Respectfully,
Frank Hunt, President