President's Report 2021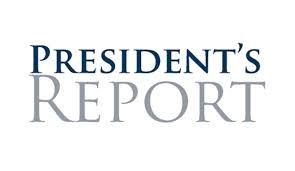 Dear Members,
I want to begin my report by thanking you, our members, for your continued support of Central Wisconsin Credit Union. You are the one and only reason we exist and serving you continues to be our greatest privilege.
2021, like 2020, was unlike any other year in our lifetimes. The challenges of the coronavirus pandemic presented even more obstacles to our community, our membership, our employees, and our Credit Union. 2021 began with our drive-ups open and lobbies closed due to the pandemic. These measures, however inconvenient, were necessary to protect our staff as well as our members. We genuinely appreciate your patience and understanding as we worked through that challenge.
With the walk in traffic shut down, we took advantage of the situation to reconfigure drive up, parking lot, landscaping, and the front approach at our Plover branch. These changes were necessary due to the impending Post Road reconstruction.
On the financial front, we remained fiscally sound throughout the year. We closed the year with assets of $53,009,395 which was a 15% increase over the previous year. Our capital ratio remains strong at 8.39%. Total shares grew 15.7% from the previous year, ending at $25,409,145. In spite of the reduced activity caused by the pandemic, loans increased 5.06% during the year topping out at $25,679,994.
As we close the door on 2021 (picture locking it, throwing away the key, nailing it shut and bricking over it) we feel we still have much to be thankful for. We thank you for allowing us to serve as your primary financial institution. We sincerely appreciate your patience and commitment to Central Wisconsin Credit Union over the last year. I personally want to say it has been a privilege and honor to serve as President of this credit union.
So with much optimism, let us make 2022 our best year ever! Best Wishes for a Happy and Healthy Year!
Respectfully,
Frank Hunt
President