President's Report 2022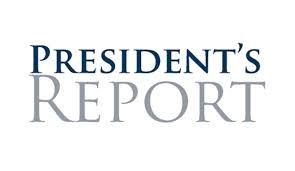 Dear Members of Central Wisconsin Credit Union,
I want to begin my report by thanking you, our members, for your continued support of Central Wisconsin Credit Union. You are the one and only reason we exist and serving you continues to be our greatest privilege. Now I am pleased to present the President's Report for the past year, highlighting our accomplishments & the path forward as we continue to serve our valued members.
Financially in 2022 the Credit Union remained strong and resilient. Despite the challenging economic conditions, we have maintained a solid financial position, ensuring the safety and security of our members' deposits. We closed the year with assets of $53,054,155, which was a slight increase from previous year. Total shares grew 3.33% from the previous year, ending at $26,253,509. Total Loans grew nearly 14% from the previous year, ending at $29,255,284. Our capital ratio has remained strong at 8.65%, this demonstrates our commitment to sound financial management.
Looking ahead, we remain dedicated to our mission of serving our members and our community. We will continue to prioritize our members' financial well-being by offering personalized solutions and exceptional service. This will include looking into products such as Remote Deposit Capture and other technological advancements. We will explore new avenues for growth while staying true to our cooperative principles. We will continue investing in our employees' professional development, ensuring they have the skills and knowledge needed to serve our members effectively. We will also strengthen our partnerships with local organizations and community initiatives, working together to improve the lives of those we serve.
In conclusion, I would like to express my gratitude to our members for their trust and loyalty. Your support has been instrumental in our success. I also want to thank our dedicated employees and Board of Directors, for their hard work and commitment to our Credit Union's mission.
Let's make 2023 our best year ever!
Respectfully,
Nick Helbach
President